I use affiliate links and may recieve a small commision on purchase. This does not affect your cost. Read more about me
The Internet is one of the most crowded marketplaces. Irrespective of what you sell, others are selling the same product. To be on your client's priority list, you must communicate with them regularly. You need an effective communication channel to remain on your client's priority list. But email marketing has proven to be one of the most effective channels over time. And you need to build email marketing list for effectiveness.
Email marketing started in 1970. It is one of the most effective marketing tools. It ranks next to word-of-mouth marketing. And it will grow to a 10 billion dollar industry before the end of 2023.
It was the first tool that helped me make my first $130 online. Without missing words, it is one of my first go-to tools for marketing. Sit tight if you want to make money in this multi-billion dollar industry. I will explain in detail how to get started with an email marketing business, build email marketing lists for free, the cost implications of building an email marketing list, share the best email list providers and how you can begin to make money from your email list. 
If you are in search of comprehensive material on email marketing. You can take advantage of the secret email system by Matt Bacak. It is one of those materials that helped me sharpen my email marketing skills.
What is Email Marketing List Building
Email marketing list building is the process of acquiring emails for the sole aim of marketing. You can do this by requesting email addresses from customers, visitors or anyone who visits your website, social media platforms, or folks visiting your in-store shop.
Let us see some marketers and how they have turned their businesses around via email marketing.
Neil Patel: did not miss words. He emphatically stated that email marketing outshines his other marketing channels. Email marketing has one of the highest conversion rates. So it makes it easy for you to cross-sell products. Even if you are not selling any product, email marketing will help you get visitors to your website continuously.
Nathalie Lussier is the AccessAlly's digital strategist. She uses email marketing to build relationships with her clients. She understands how effective it is when clients and website visitors continue to read useful emails from your desk. An email will move you from your desk to your customer's email box. So if you spend time building a robust email list, you can constantly visit your customer's email boxes with your promotions at no cost.
Ramsay Taplin: I like it when Ramsay said if he loses Blogtyrant's ranking on search engines, he has a backup strategy – his email list. Without missing words, search engines are one of the cheapest forms of traffic. But with algorithm changes, you can lose your ranking and traffic from search engines. But this is not the case with email marketing. Your email list can always help you promote your website without fear of losing your traffic. You can not compare Facebook or Twitter traffic to your email list. While you have absolute control over your email list, you do not have control over search engines.
Corey Dilley: was emphatic about it when he said – our email list is our greatest asset. As a digital marketer, you do not have a business without a list. As an internet marketer, one of those things I prioritize is email list building. I started enjoying the dividend in my early days. I made my first 130 USD from an email list containing less than 30 emails.
Joe Pulizzi: is another successful internet marketer you must listen to. He said his only regret is not getting started with email marketing early enough. I love his words on keeping and getting customers on your land. Keeping your audience on Facebook and Twitter is like building a house on rented land. So if you are not building your email list, you are not using the right approach.
The below graph shows a reflection of insider intelligence statistics on the effectiveness of an email list.
How Much Will Building an Email Marketing List Cost
There is no stipulated amount to how much you need to build an email list. There are a lot of factors that make up the cost of building an email list. One of that factors is your number of subscribers. Likewise, there are lots of ways to acquire an email list.
Buying an Email list.
A lot of marketers are out there selling email lists. You can buy an email list. It seems it is saving you time and quickly reaching potential markets. You will have access to a large number of new contacts and have control over this contact.
But many of this list are poorly gathered contacts. Nobody signed up voluntarily on this list. They are a pool of lists acquired from an unverified database. As such, the probability your emails will end up in spam or be rejected is high.
Many times, you are not the first to buy this email list. And you will not be the last. So it can be in the hands of your competitors. As such, you will be sending the same kind of mail others have sent. It will reduce engagement from your audience. The worst of it is that you will be violating the CAN-SPAM Act. And you can get punished.
Do it yourself
The best approach to building an email list is to do it yourself. That way, you will rest assured that all those receiving your emails want to receive them. It is time taken to build an email list. But with the right approach, it will deliver desired results. You can learn the correct method from Matt Bacak in his Secret Email System
How to build an email list for free
There are a lot of misconceptions about building a marketing email list. But if you want to create a profitable email list that will continue to pay your bills. Then read on.
So how should you build an email marketing list?
First, I want you to know that you can start making a profit from as low as 20 emails. I started making a profit when my email list was less than 30 emails. So, you don't need to buy that junk list of 1,000 emails. Rather, follow the step below and get started building your emails at no cost.
Step 1: Create Free Downloads
The first task in building an email list is creating freebies. There are different types of free downloads you can offer. From spreadsheets, ebooks, checklists, video guides or a full course; the key is giving out something of value in exchange for email addresses.
Avoid the bandwagon that asks people to subscribe to their newsletter, without offering something of value. Creating freebies is not difficult. Follow the following steps, and you will get it done with ease.
Decide on what you will offer
Decide on how you intend to package it (video, pdf, or something else)
Look for a platform to host it.
After this is done, the next thing is creating a landing page with a signup form.
Step 2: Create an Opt-in Form
The next thing is creating an opt-in form. This is the tool which will help you collect email addresses. They come in different forms. You can place them in different places. You can have them as pop-ups or in chat box conversations.
You need to be creative about placing your opt-in form. People do not like receiving emails that do not add value to them. So do not make your visitors feel they are signing up for a long list of emails. Let them know they are on their way to an adventure.
Below are some key points to take note of when creating an opt-in form
Use words that encourage your visitors to take actions
Use Pictures to show visitors what they are to receive in exchange for their emails
Do not use too many input fields.
Ensure your CTA button is attention-grabbing.
Step 3: Optimize your CTA Buttons
Your call to action (CTA) button is one of the most important parts of your opt-in form. Twisting it with different designs (font size, shapes and colours) is a good way to find the best and most effective conversion.
With a good CTA button, you will make your opt-in form attractive. That way you will notice a smooth transition of your website visitors to signing up on your email list.
Step 4: Place your Opt-In Forms in Inappropriate Places
If you are looking at attracting visitors to your opt-in form at minimum cost, then you must be considering content marketing. It is the easiest way to get new customers. Below are some strategic points you can place your opt-in form
Use your blog: Create the content on your blog, and ensure they are user and search-engine friendly. That way, you will get people who are interested in your product to visit your blog. Place your CTAs at strategic positions in your content, and you will get your blog readers walking into your list. Your blog readers are one of the best sets of audiences you can build.
They are a better lead than random visitors. We have created a well laid out training to help you get started with your blog.
Social Media Pages: Social media pages are another good place to display your opt-in form. I always advise you to select a platform to use. Maximum of two platforms for easy coordination. But if you are on a large budget, you can use social media management platforms to manage your work. Let us see some of the most popular platforms.
Instagram: is a large social media platform where you can reach your audience. It has more than six billion monthly visits according to similar web and It has a high engagement rate. You can use this platform to promote your opt-in forms via newsletters and Instagram stories.
Youtube: if you use social media often, you cannot deny noticing the current trend of massive content posted daily. You can also do the same. Create relevant content and add a link to your opt-in form in the description. Do not forget to mention your opt-in form or a page that can be used to gain an email subscription from your audience.
Tiktok: is another fast-growing social media platform. Without missing words, Tiktok may surpass Google in the years ahead. You cannot take your eyes off this juicy market. Create an attractive lead magnet or a free download, go live on your Tik Tok account and offer these juicy offers.
Facebook: Your Facebook profile is a good place to hinge your opt-in forms. If you are not working under a tight budget, use Facebook Ads to target a specific audience. It is a great way to increase your audience. Else use Facebook pages and create relevant content
Step 5: Turn Your Commenters into Subscribers
Another source for obtaining free subscribers is your comment section. It does not require any form of complicated setup. All you need to do is to add a checkbox in your setup with the aid of a plugin like Jetpack.
If you do not like playing around with plugins or you are not friendly with using tech, a lot of folks on Fiverr can help you add plugins to your website at a few bulks. Below is a banner for her page.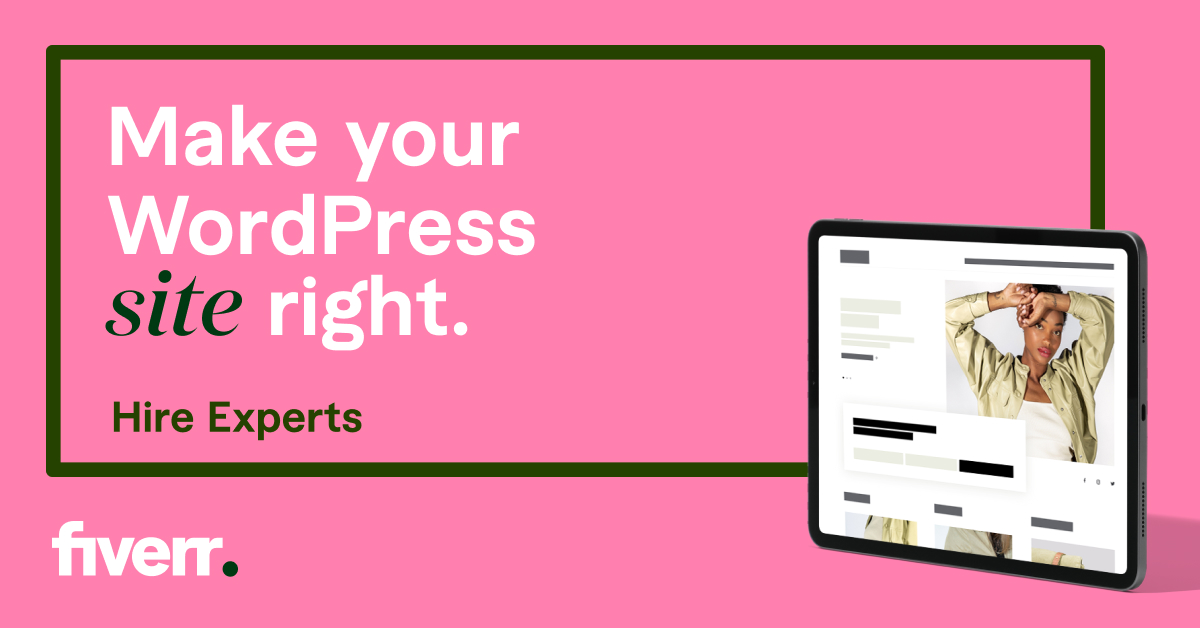 Step 6: Create a Good Confirmation Page
When people sign up on your email list, the page they land on is your confirmation page. If your subscribers just get a notification telling them their subscription is successful. You are not using that page well enough.
A lot of folks will opt-in and do nothing with the emails you send and they will eventually unsubscribe manually or the automatically via your autoresponder. To improve engagement on your confirmation page, consider doing the following.
Ensure your confirmation page contains what they signed up for – the content you promised.
Tell them about yourself and your brand. That way you will be building trust.
The kind of content they will enjoy going forward from your desk
Give them specific instructions to confirm their subscription
Include social media links for them to follow you